Yasmani Grandal is one of the most polarizing figures on the Chicago White Sox. He is a champion amongst "Moneyball .OBP disciples", while simultaneously drawing the ire of fans for his lack of contact.
The White Sox inked him to a four-year 73 million dollar contract in 2020, the richest free-agent contract in franchise history. It was a huge move that signed the window of contention was wide open. Heading into the 2020 season, Grandal ranked first amongst MLB catchers in RBI's since 2016. He also ranked second in home runs, extra-base hits, and total bases, while ranking fourth in slugging percentage.
During his inaugural 2020 campaign with the White Sox, Grandal batted .265/.396/.496 with five doubles, seven home runs, 22 RBIs, and 21 runs scored. He also hit two home runs in the postseason. However, Grandal is constantly being compared to fan-favorite James McCann. When McCann left the White Sox in free agency the spotlight from the fan base only got brighter on Grandal.
A Slash Line Unlike Any Other
His 2021 season has been bizarre. There has never been a slash line like the one Grandal is currently posting. It has a microscope batting average, paired with an imposing on-base percentage, then tapers off with a mediocre slugging percentage.
Grandal's .131 batting average is the lowest in the MLB. That low of an average from a regular starter is unusual, especially when that starter is making the most money on the team. Grandal has never been one to hit for average. His career batting average is just .240. This season he has an alarming strikeout rate and a dreadful .127 batting average on balls in play. This indicates that even when Grandal is making contact he is not hitting the ball very hard. So why is he still in the lineup?
He gets on base. Thanks to Grandal's ability to draw walks he has a .385 OBP. His 29.2 BB% leads the MLB. Remarkably he still qualifies as an above-average hitter with a 107 OPS+. Not only has Grandal drawn walks this year but he is doing it at an unprecedented rate. He had a stretch in May where he walked 13 times in the span of four games. That included a four-walk performance against the Royals. His 13 walks tied the most in any four-game span in the modern era. The only other players with 13 were Babe Ruth and Bryce Harper.
Getting on base has always been a staple of Grandal's game. In 2020 he led the White Sox with 30 walks. He also led all-American League catchers with a .396 OBP. No player has ever been able to walk so frequently while hitting so little as Grandal has in 2021.
Part of this has to do with his exceptional eye while in the box. Grandal swings at pitches outside the strike zone less often than any other player in the American League. But there is a catch. Grandal also swings at the fewest pitches inside the strike zone. His Z swing% is just 40.4%. The next lowest is David Fletcher at 51.4%. The MLB average is 68%. At some point, pitchers will figure out they just need to pound the strike zone and force Grandal to swing the bat.
What Grandal is doing is probably not sustainable. There has never been a position player with an on-base percentage so much greater than his batting average over a full season.
Grandal is turning into a three outcome player. When he is at the plate there is a good chance it is going to be a strikeout or a walk. When Grandal does put the ball in play there is a decent chance it is going to be a home run. Out of his 13 hits, six of them have been home runs.
Yasmani Grandal's plate appearances in 2020

26.2% strikeouts
29.8% walks
4.3% home runs
39.7% balls in play

— Foolish Baseball (@FoolishBB) May 30, 2021
What is Grandal's Value?
So just how valuable is Yasmani Grandal? The Tampa Bay Rays had the highest strikeout rate in baseball yet made the World Series last season. In fact the top four teams in strikeouts last season, including the White Sox, all made the postseason. Proving you can have success without putting the ball in play.
Grandal' s wOBA, which measures a player's overall offensive contributions per plate appearance is .338. This is above the MLB average of .324. His wRC+, which measures weighted runs created, is 119. For context, the average wRC+ is 100.
The White Sox currently rank 23rd in the MLB in home runs so they need to manufacture runs any way possible. One of the best ways to do so is to get on base. The White Sox rank fourth in runs scored despite their subpar home run total and part of that is thanks to their OBP. Grandal has been a major contributor to that. Even when he is not driving in runs, he is constantly working good at-bats and flipping the lineup over. He makes pitchers work and forces teams to dive into their bullpens sooner.
Grandal embodies the movie "Moneyball". All of this is great but there are times when you simply cannot take a walk and are forced to drive in runs. That is the one thing Grandal has been unable to do to this point this season. The movie "Moneyball" fails to mention how dominant the Oakland A's pitching staff was that season, which is the main reason they were so successful.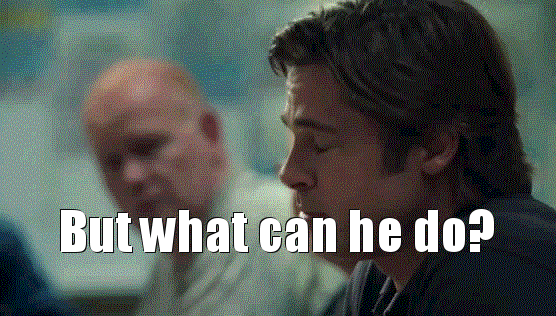 Coincenditally the White Sox pitching staff has been one of the major factors in their success this season. Well, don't worry Grandal haters because his fingerprints are all over that success. Despite some frustrating catcher's interference calls, Grandal ranks in the top half of the league in defensive value. He is regarded as one of the best pitch framers in the MLB. With the keys to the pitching staff, he has helped guide the White Sox to a 3.27 ERA, which is the fifth-best mark in the MLB. Grandal also became the first White Sox catcher to start both games of a doubleheader since Carlton Fisk. The White Sox won both games of the double-header.
Grandal has also served as a mentor to Zack Collins. Grandal worked with Collins in the offseason and the results have been night and day. Collins suddenly looks like a great defensive catcher.
Like it or not Grandal is here to stay. While his boxscores will continue to frustrate people, if you look beneath the surface he is contributing to the only stat that matters. Wins.