The last two weeks have been busy for all during the holiday season. Though the Cubs' Front Office could certainly have been busier, they have done something.
The Cubs picked up Harold Ramirez for cash after the Cleveland Guardians designated him for assignment on November 19th. On November 30th, the Cubs added Yan Gomes to back up Willson Contreras at catcher after Miguel Amaya was hurt.
Harold Ramirez
In 2019 and 2020, Ramirez was starting his MLB career with the Miami Marlins. In 122 games, he slashed an impressive .274/.311/.411, adding 11 home runs and 51 RBI. Ramirez only committed 1 error in 940.1 innings with Miami. He was moved to Cleveland after a hamstring injury kept him out for all of 2020 except 3 games.
Harold Ramirez is 27 years old and played solid innings in all three outfield positions last year with Cleveland. In 752 innings played, Ramirez only committed two errors, one in Right and one in Center. He played 360.2 innings in Left, leaving 241 in Right, and 150.1 in Centerfield.
Ramirez also has had success from the plate in his young, major league career. Last year in 99 games for Cleveland, Ramirez had a slash line of .268/.305/.398. This adds up to an OPS of .703, slightly below the MLB average of .728. Ramirez also added 7 home runs and 41 RBI with Cleveland in 2021.
Yan Gomes
Yan Gomes was a 10th round pick for Toronto in 2010 and has played in about 90 games every year since breaking in in 2012. In his first few years in the majors, Gomes was excellent at the plate, winning AL Silver Slugger with Cleveland in 2014.
Gomes hit 21 home runs and drove in 74 while batting .278 in 135 games in 2014, but unfortunately has not been as durable since. Gomes has struggled to play over 100 games a year, but backing up Contreras this will not be an issue. His career batting numbers are .247/.299/.421, and averages about 11 home runs and 40 RBI in 80 games played a season.
Defensively, Gomes offers consistency behind the plate. In 10 seasons and over 6800 innings behind the plate, Gomes has only committed 55 errors; a fielding percentage of 99.2%. In his career throwing out baserunners, Gomes is 166 for 503 (33%) with the Major league average for a catcher being about 30%.
Willson Contreras
Contreras has only played 6 seasons, but it is worth comparing his numbers to Gomes'. Defensively they're similar, with Gomes being slightly better. Contreras has a fielding percentage of 98.9% in 4400 innings, with a caught stealing percentage right at 30%.
In 2021, Willson had a down year average-wise but still offered solid numbers at the plate. Slashing .237/.340/.438 and hitting 21 home runs was a bright spot in a dark season for the Cubs. His career batting numbers are even better, averaging .259/.349/.458, a career OPS of .807. With a solid backup for Contreras to get some days off, Willson will be able to return to the offensive production seen from 2016 through 2019.
It is also worth mentioning that Willson will be a free agent next off-season. He has always spoken well of Chicago, loves playing here, and is loved by the fans. After letting so many fan favorites walk in the 2021 season, the front office is overdue to extend Contreras.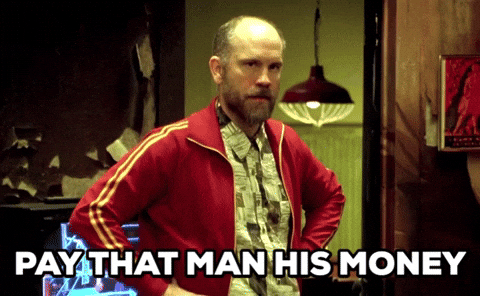 What does this mean for the Cubs?
Outfield
Fangraphs projections have Ramirez joining Michael Hermosillo on the bench against RHP. Rafael Ortega starting in Center, Ian Happ in Left and Jason Heyward in Right is the projection today. Ortega performed pretty well with the opportunities he was given, and Happ started to heat up toward the end of the season after a very slow start to the 2021 campaign. Heyward is a question mark when it comes to the offense as well.
As mentioned in previous articles, the Cubs have exciting young minor league outfielders that should play in the 2022 season. Brennen Davis (#1 prospect), Christopher Morel (#20 prospect), Greg Deichmann (#22 prospect), and Arizona Fall League MVP Nelson Velazquez (#29 prospect) are all knocking on the door to join the Major league roster. Ramirez offers some MLB experience while waiting for these young prospects to make the jump from AAA to Chicago.
The terms of Harold Ramirez's contract still have not been released, but there is reason to be optimistic about adding depth to the outfield. Ramirez offers defensive ability at any of the outfield positions which is huge for the flexibility of the roster. He is also young enough where a breakout season could lead to Ramirez being a fixture on the Chicago Cubs for years to come.
Catcher
Miguel Amaya will be out for the 2022 season for Tommy John surgery after a promising 2021 season was cut short. The #4 prospect had an OBP of .406 in 23 games with AA Tennessee before rehabbing the rest of the season.
The Catcher position behind Contreras is very thin, with the two catchers at Iowa being 29 years old. The Gomes signing offers a veteran backup, similar to the role David Ross provided a few seasons ago. Yan Gomes offers consistent hitting and defense at a fair price. 2 years, $13 million were the terms for Yan Gomes, a great deal to provide an experienced backup to Willson Contreras.
Although these are not the huge free-agent signings fans have hoped for, they are moves that will be productive in the 2022 season. Not breaking the bank on these signings still leaves money to spend on the few big-name free agents left. Carlos Correa, Kris Bryant, Freddie Freeman, Marcus Stroman, Chris Taylor, and others are still available and the Cubs still have money to spend. Let's hope they do just that.